The Green Life
Eco-Friendly Las Vegas Plumbers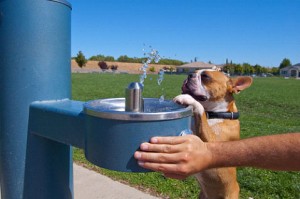 At Sound Plumbing & Heating, we have always been conscious of the environment that we live in and how our actions can affect the health of our planet. We are proud to live "The Green Life" and to practice environmentally friendly plumbing that extends to each home and business we serve. Everything from the products we install to our recycling process is carefully aligned with our goal to reduce waste and carbon footprints. Through our everyday actions and conservation efforts, we make it easy to help our customers make green choices that benefit the environment.
Our eco-friendly plumbing team is dedicated to:
Recycling scrap materials
Installing water saving fixtures
Using energy-efficient equipment
Reducing water waste
We are committed to bringing you green products and eco-conscious services without sacrificing in your comfort and quality.
Sound Plumbing & Heating can also offer insight into a comprehensive plan for ongoing maintenance. This not only helps ensure your plumbing is working efficiently, but it can maintain green and eco-friendly standards. It can also help prevent any unexpected or major emergencies, as well as extend the life of your plumbing system.
Lowering Your Energy Costs
Perhaps for many families, the largest incentive behind switching to more green plumbing solutions is to save on their overall water bills. As water consumption becomes an increasing concern in Las Vegas, we are always searching for smarter ways to use water, without having it all go to waste. Newer fixtures that rely on low-flow or even ultra-low flow systems not only maximize efficiency and perform better than older fixtures but have also shown to significantly reduce water bills by half!
If you would like to discuss greener solutions with our eco-friendly Las Vegas plumbing company, please do not hesitate to reach out to Sound Plumbing & Heating, Inc. today.
To schedule a service, call us at (702) 727-4449.